After our boat trip along the Brenta River from Padova to Venice, we decided to spend a few days in Venice. It was very different from my visit in 2018. I doubt that we will ever see Venice again in this state of virtually no tourists- only locals and some Italians coming from nearby areas.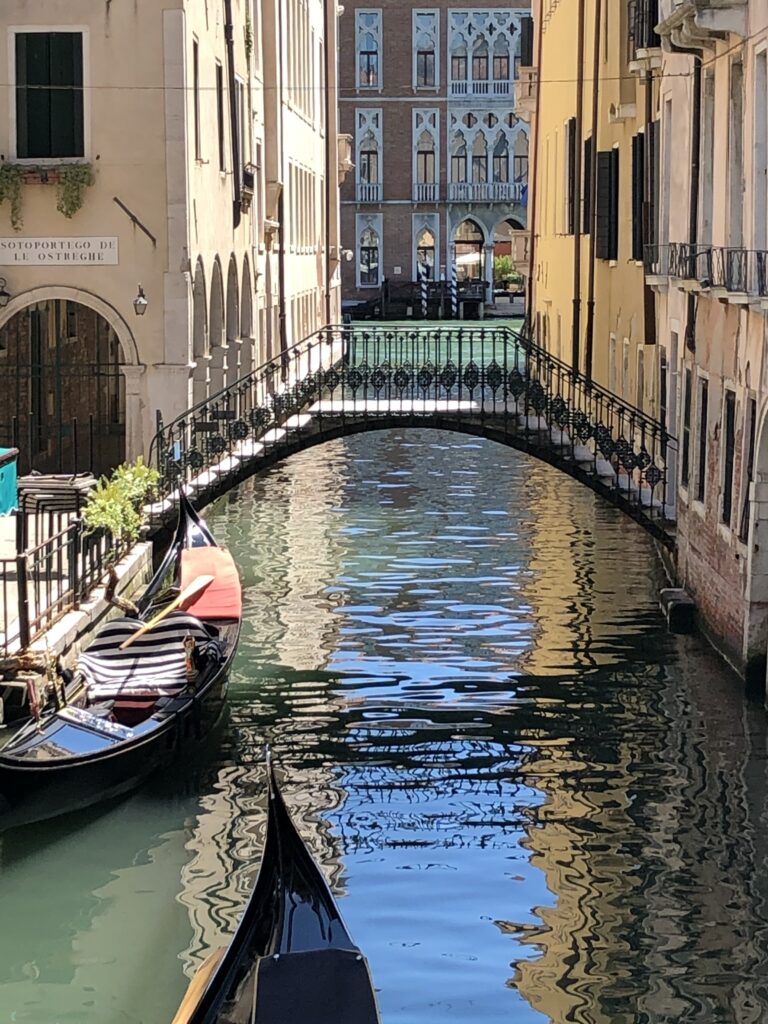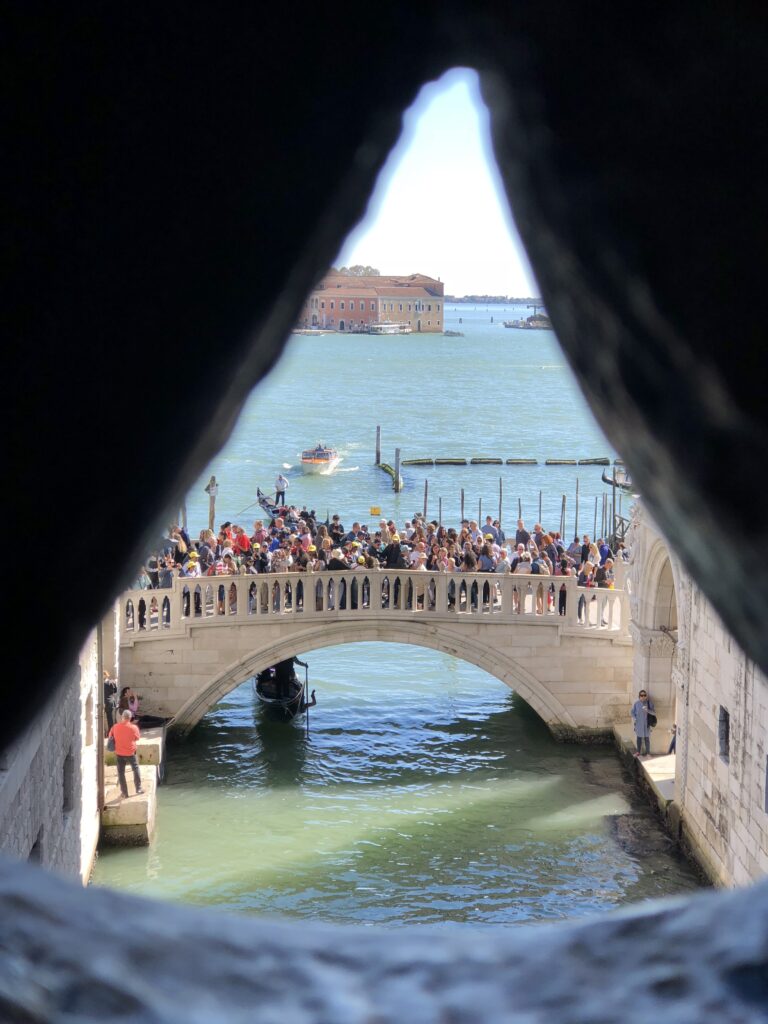 Most hotels were not yet open when we visited in late June 2020, but we found a wonderful hotel on Castello, close to St. Mark's Square, which was offering a 20% discount for stays in June through August. Breakfast included and first class service-not inexpensive, but Venice is an expensive city. The concierge got us a tourguide and provided us with access to a private boat and driver to get to Murano for a tour of the glass factories. The hotel bar, called the OrientalBar, was friendly and the food and drinks were delicious.http://www.hotelmetropole.com . The staff remarked several times how thankful they were for our visit, and how happy they were to hear American accents.
We met our tour guide bright and early one morning and agreed to do a walking tour of the Venetian areas not often seen by tourists. Most of the museums in Venice were not yet open during the week, and St. Mark's Cathedral has been closed since the fall of 2019 due to the heavy flooding that ruined the inside of the Cathedral as well as many businesses in the low parts of the city. We saw where Marco Polo lived.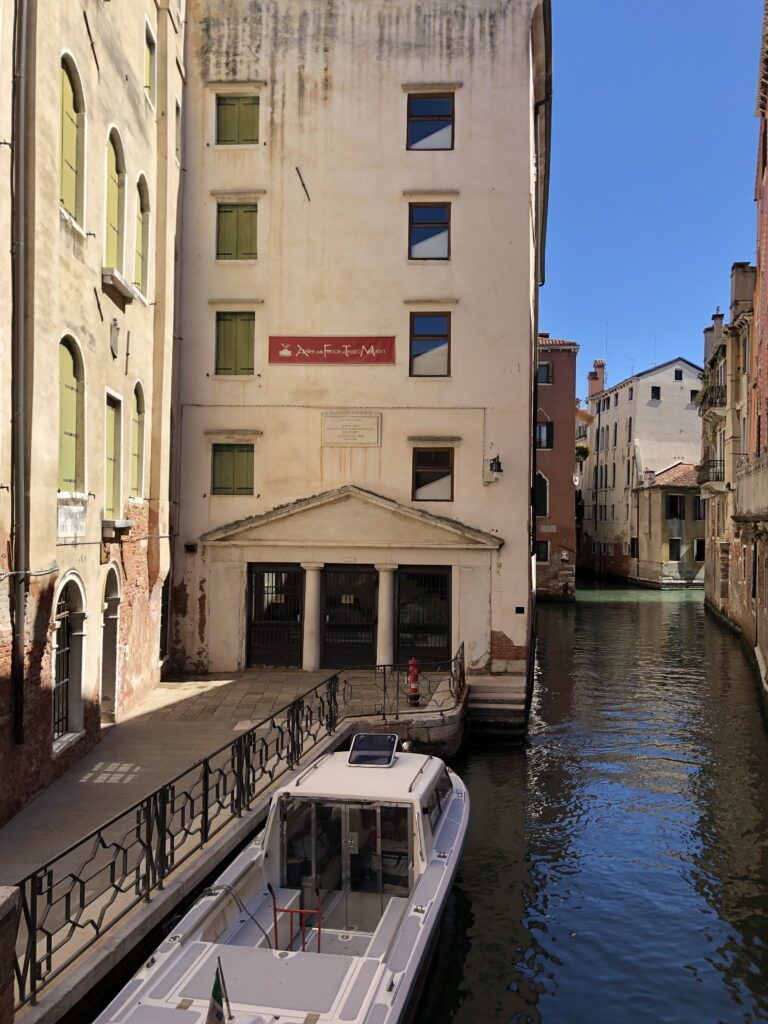 Our guide also took us to an atelier mask making shop where the owners still make Carnivale masks in the old style traditions. The owners showed us how they make their masks and they also showed us the costumes used for Carnivale, which they also make. There was no pressure to buy anything- just a friendly visit. http://www.sognovenezianoatelier.com
We were the first paid guide our fellow has had since February. We asked him what it has been like in Venice these past four months and he said he has mostly stayed on the Lido part of Venice, which is a small island across the water from where the tourists go. He grew up there and even served as a fireman long ago for Venice as part of his required civil service time, so he knows all the little alleyways around town. We walked and walked, and he talked to us about artists, Marco Polo, the different piazzas, and life for actual residents of Venice. The two hours went by fast.
On our own, we walked over the Rialto Bridge and across other bridges, taking the long way back to our hotel.
We decided to visit Murano and Burano the next day.
Murano. As most of you likely know, Murano is where the famous glass-blowing factories are located, and Burano is famous for the hand-made lace still crafted by women who have passed down their special knots and design for generations. Like the museums of Venice, the Burano lace museum is closed and in both Murano and Burano, the two shops we went into have very limited employees. In Murano, the tour we went on consisted of about 8 people- 6 Italians and us. One of the owners took us around because he speaks English, and he said business is almost at a stop. The region has not yet allowed the Murano glass factories to resume operations, so there is no production happening, and the person who showed us how to create a piece of art only does this for display purposes. In fact, our guide/owner (Stefano Serto) said the only ones working were the owners and members of their family. That was the exact same situation at the lace store we visited in Burano.
We loved visiting the glass factory, though. http://www.lpglassfactory.it. The pieces were beautiful and because there were so few of us there, we could ask as many questions as we wanted. We ended up buying a few pieces to remember the trip by, and then we headed to what was clearly on my wish list (not Kevin's), which was a trip to Burano to see the lace.
Burano. Burano is a small island with buildings painted in beautiful colors, famous for the lacemaking traditions of the women residents for hundreds of years.
I admit that I have a thing for beautiful glass and tablecloths or sheets that are made from beautiful fabric. I mostly admire anyone who can use their hands to make objects of art. If the lace-making museum had been open, I know I would have loved it, but instead we went to a gallery called La Perla and were introduced to Mariella, a fourth generation Burano resident whose grandmother was a teacher at the lace-making school long ago. The museum has many pieces made by the grandmother on display, she said. Once again, because we were virtually the only ones in her family's store, she spent as much time with us as we wanted, pointing out the different lace patterns, and explaining how different women in the village specialize in different knots and patterns. Any one piece can take many months to complete, as each woman with a different skill is called upon to work on a part of the piece. I loved all of this explained to me, seeing the different pieces (clothes, tablecloths, and display items), finding out how long it takes to make them, and appreciating the skills these women have (because women are still the ones who master this craft and pass it down to the next generation). Sadly, there are fewer and fewer women who do this for a living, and who are able to pass the craft down. We met the mother who showed us around, her brother running the cash register, her son who met us at the dock, and another aunt in the shop. Mariella said they have had almost no visitors in 3 months and they are not allowed to have non-family employees in their store (it is a pretty small place)- everyone wore masks while we were there (and we wore masks too, of course). Mariella also said that if I go home and measure out the windows I would like to add some lace curtains to, I could email her and she could send me pictures of samples they could do. It was a wonderful visit. If you go to Burano, visit the family and their store. http://www.laceinvenice.com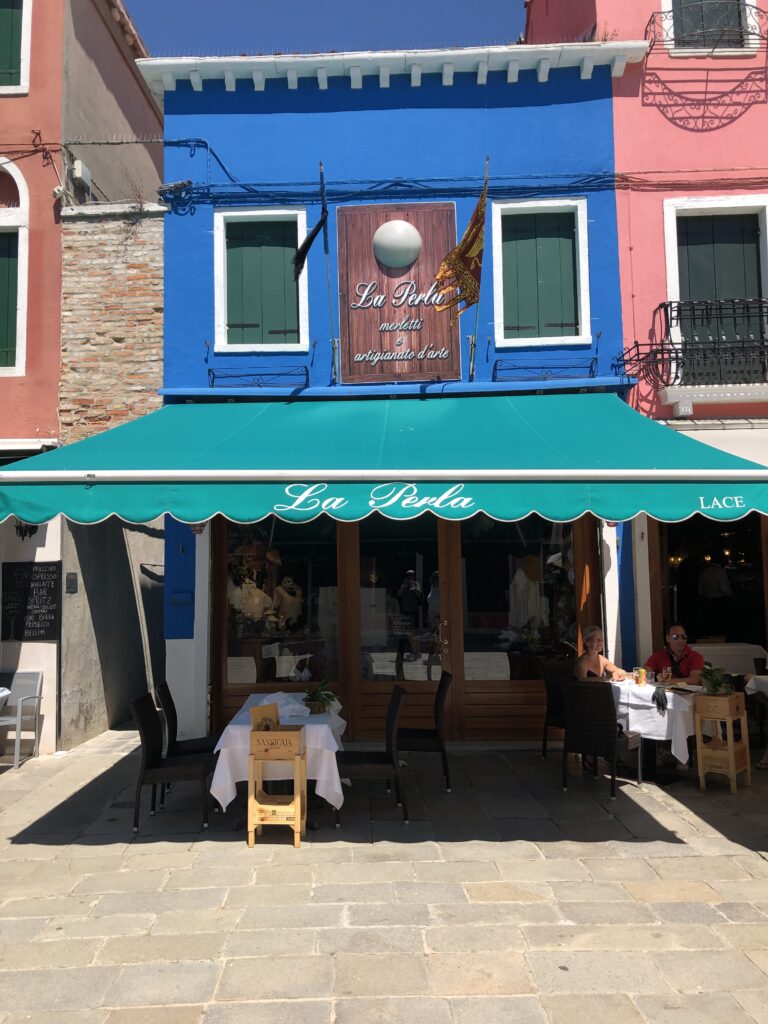 The last stop on our trip to Burano was a restaurant recommended by friends called Al Gatto Nero-da Ruggero (the Black Cat). We were not disappointed! Even with few people on the island (and virtually no visitors), we barely got a table because of the number of people with reservations. The food was delicious and the waiters seemed like they have been working there for decades. We had a wonderful seafood lunch and left happy and full. http://www.gattornero.com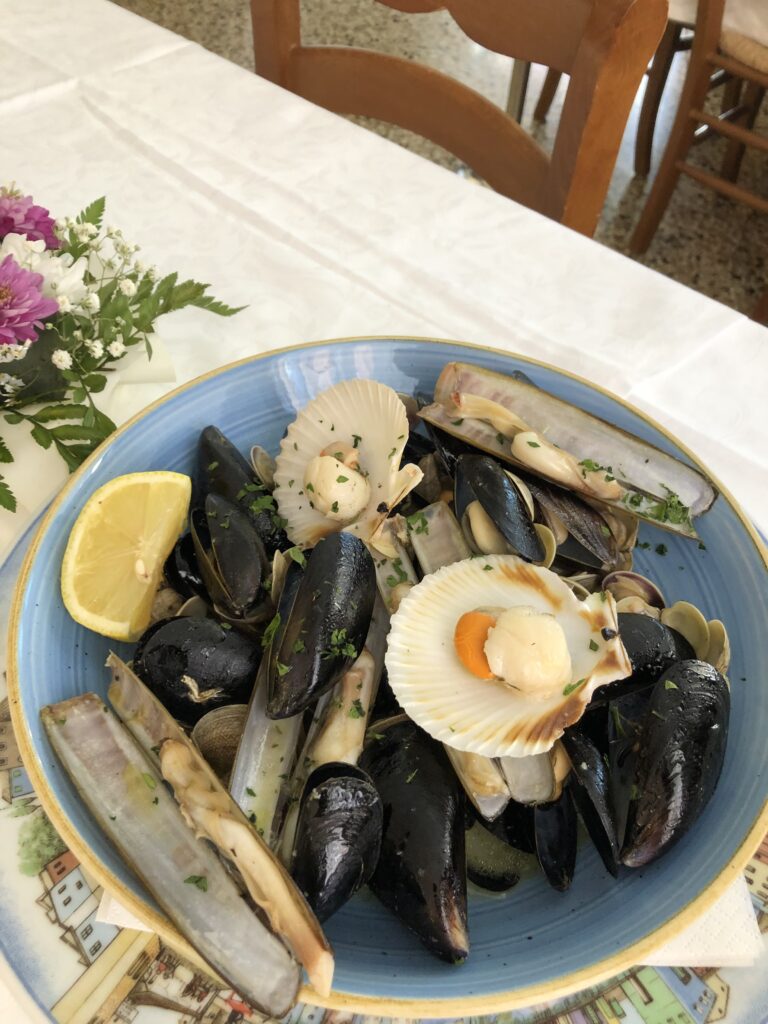 Our time in Venice was quiet, beautiful and surreal. The overcrowded days seem far in the past and residents don't miss that aspect of life in Venice, but they do want tourists to return. It is their lifeblood. We were grateful to see the city before we return to America in a month. It was worth the trip.