It's springtime in Milan and that means . . . lots of festivals. Guest blogger Kevin got a chance to experience a unique Milanese festival that is almost two thousand years old called Tredesin de Marz.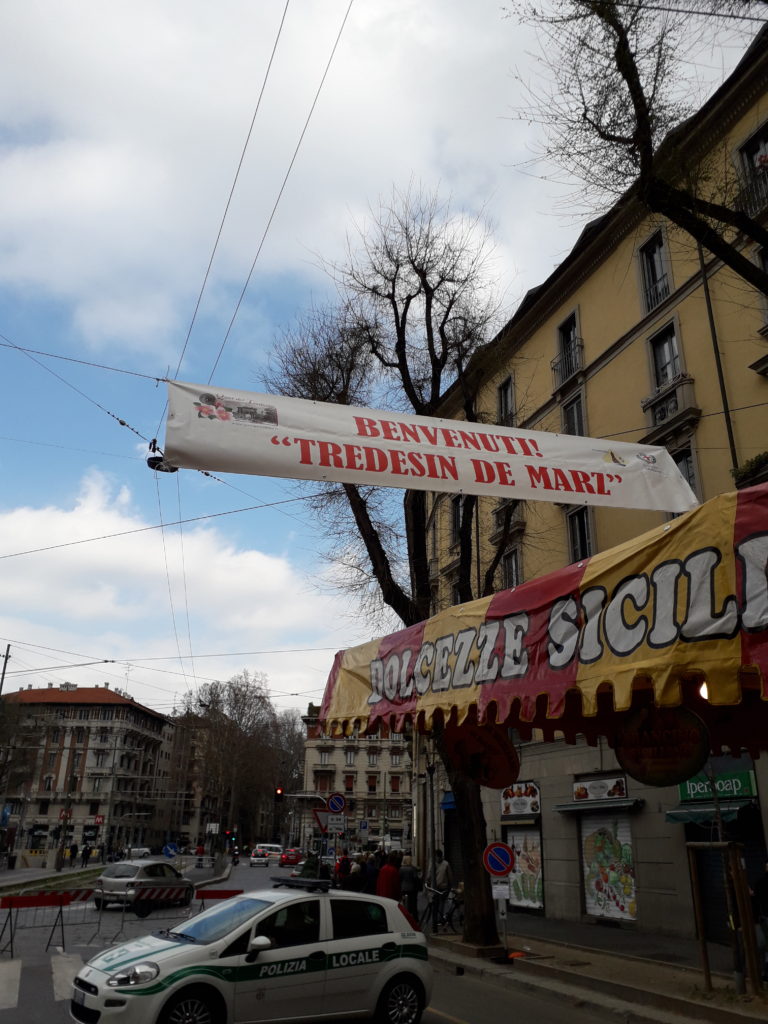 Legend has it that in the year 51 Saint Barnabas, while preaching the gospel just outside Milan, planted a cross in a stone of Celtic origin. Yes, the year 0051! Part of the legend, we were told by a longtime resident of Porta Romana, is that where the cross was planted, flowers immediately appeared.
The stone is now located in the floor of the Church Santa Maria al Paradiso, which is just a few blocks from our apartment. Tredesin de Marz is the celebration of Saint Barnabas' springtime arrival in Milan, and it is celebrated in the Porta Romana area in a way similar to Mardi Gras in other parts of town.
Celtic Stone in Santa Maria al Paradiso

Church Santa Maria al Paradiso
The Tredesin de Marz festival itself takes place on the street in front of our building.  Traffic is blocked and merchants sell all sorts of flowers, plants and street food.

After filling up on arancini di riso (Sicilian fried rice balls filled with meat and cheese) and Sicilian cookies made of chocolate chips and almonds, Kevin wandered the neighborhood in search of greenery to brighten up the balcony.
Lemon trees for sale!

Lemon tree and Camellia!
He brought back a beautiful red Camellia plant and a Toscana lemon tree. Teri has already used the first harvest of lemons for a delicious cake.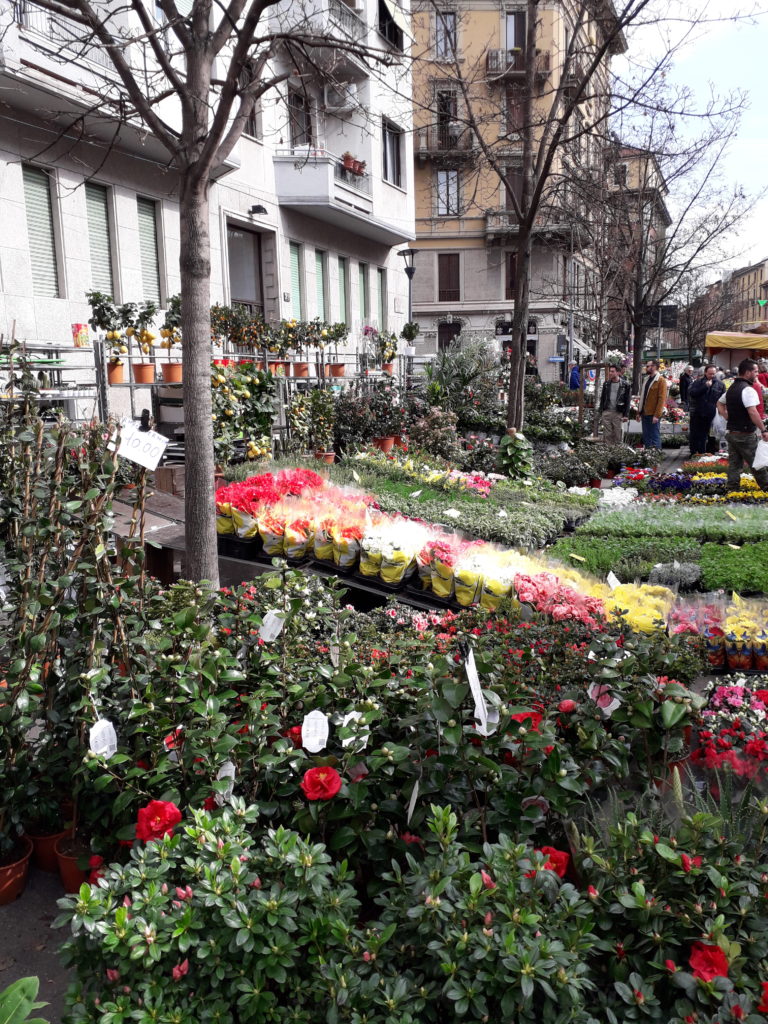 What a wonderful way to commemorate the changing of the seasons.

Balloons in the Spring!

Food stall at Tredesin de Marz