Our longest excursion while staying in Sestri Levante began one Saturday at 9 am and ended around 6 pm. We left from the train station, traveling to the town of Levanto, where we walked around and visited the church, and then headed for a 5 kilometer walk along a former train track that is now designated for walks and cyclists, passing through the very small villages (or borghis) of Bonassola and Framura.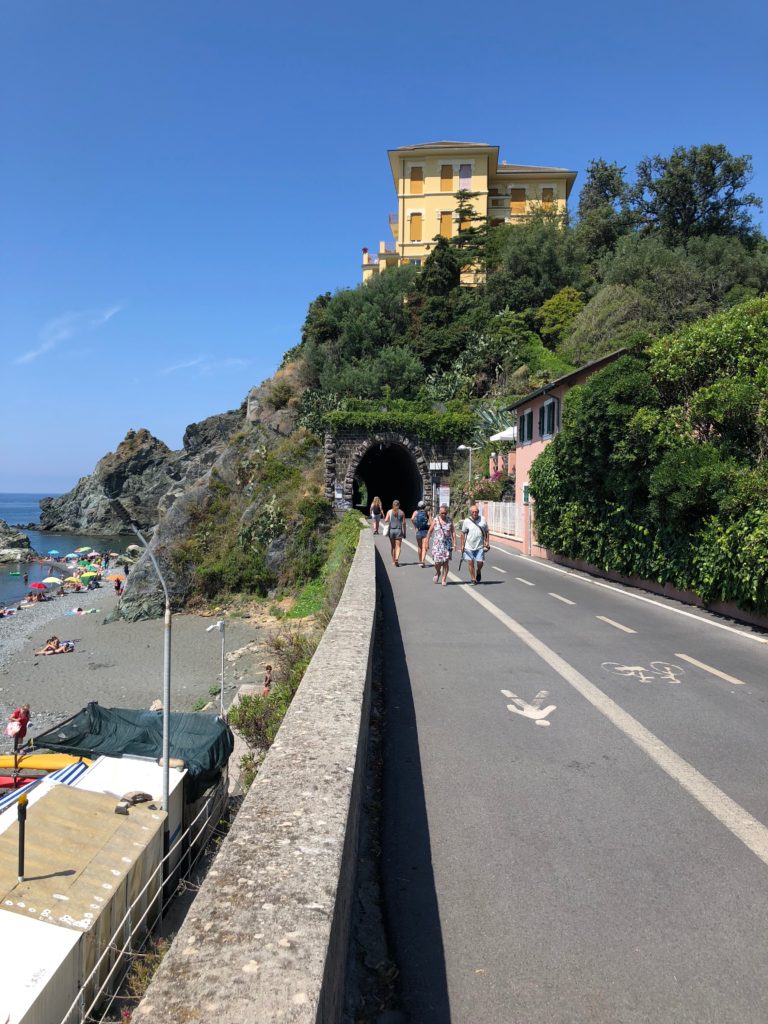 The walk included long segments in cool, lit tunnels which were nice breaks from the otherwise harsh, hot sun. We caught glimpses of the coastline along the way, and we stopped in the villages for food and drinks, as well as a swim in the crystal blue water of Bonasolla.
The pebbly, rocky shoreline was scalding hot and the visual image of me crawling out of the water, up the incline of pebbly rocks that would slide down with me as I tried to get up the embankment made even me chuckle. It was not a pretty sight! Thank goodness we have no photos of that!
I can imagine that this walk in the Fall would be very pleasant and lovely. Maybe we will try it again!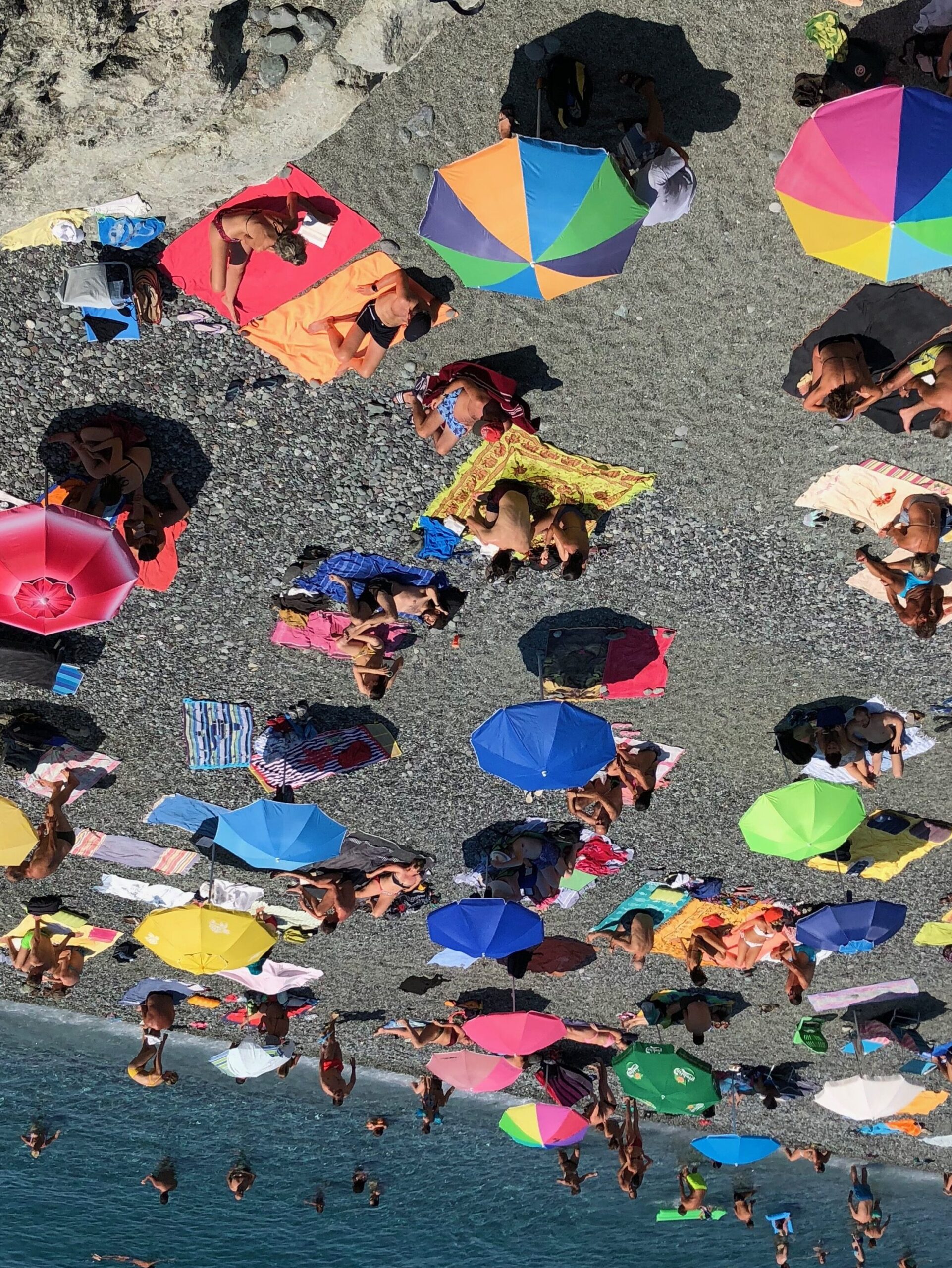 The hottest pebbles ever!